Toast The Locals
Connecting Artisan winemakers directly with Australian consumers through Toast The Locals online marketplace and signature 'destination dining' events.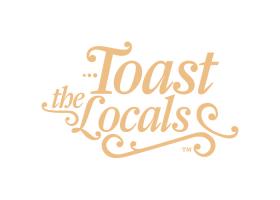 About Us
Toast The Locals is a unique e'commerce and marketing platform that's been designed to link Australian consumers directly with the makers, growers and producers of Artisan food and drink. (www.toastthelocals.com.au) Developed as an innovative profit- sharing model, the majority of the sales generated through Toast The Locals are directed straight back into the pockets of the Artisans. Toast The Locals also connects consumers with the rural and regional roots of quality food and drink production through its own signature destination dining events; the 'Producers Plate' ™ long table dinners and 'Roaming Plate' ™ Artisan Adventures. Designed to showcase and educate, these events are a true collaboration 'at the source' between the people making the produce and the people who come to enjoy it.
Toast The Locals offers Artisan and emerging winemakers a Free, low risk and direct entry point to the consumer market.
Business Categories
Wholesale / Distribution / Retail