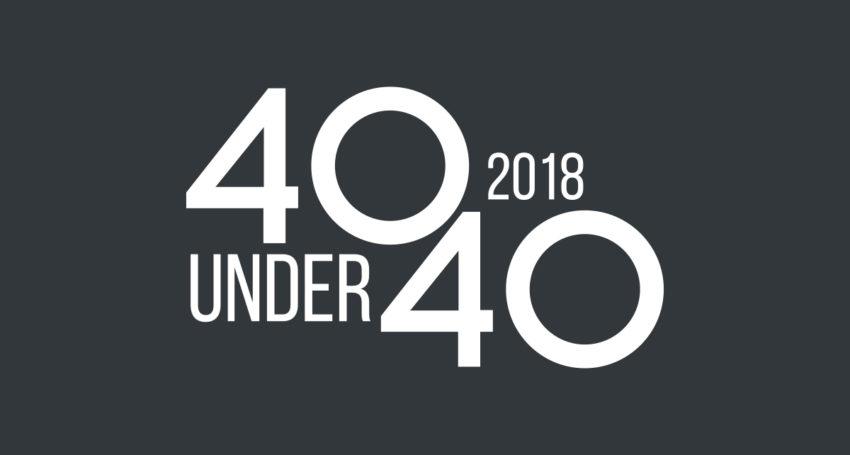 WISA Leadership Finalist in 40 under 40
Wine Industry Suppliers Australia Inc (WISA) is excited to announce that their Executive Officer, Matthew Moate, has been named as a finalist in InDaily's 40 under 40 Awards for 2018. The awards aim to celebrate the passion, vision and achievements of South Australia's finest young business people under the age of 40, and the contribution they are making to the future of the state. Over 500 nominations were received and finalists were advised of their shortlisting this morning by InDaily.
Matthew has been an active contributor to WISA since being elected by the membership to the volunteer board in 2009. He went on to Chair the organisation from 2010 - 2013. After a restructuring of the organisation, due to a change of focus on the delivery of its WineTech Trade Exhibition, Matthew was appointed by the board as the Executive Officer in 2014. Since then, he has played a critical role in shaping the strategy and direction of the national organisation with a view of making the delivery of its services inclusive and accessible for all industry stakeholders. 
"Being recognised as a finalist in this highly competitive award is humbling and at the same time quite encouraging to know that the work we are doing at WISA is having an impact for our stakeholders and the broader economy. My aim is to build a strong and resilient community focused on delivering capability and competitiveness to Australia's grape and wine producers. To do that, we look to create opportunities that are meaningful, collaborative and easy for industry to engage with." Said Moate
Recent success has included negotiation of a long-term collaborative arrangement to deliver WISA's WineTech Trade Exhibition co-hosted in partnership with The Australian Wine Industry Technical Conference and the Winemakers' Federation of Australia Outlook Conference in Adelaide beginning in July 2019. Matthew also successfully implemented a re-branding of WISA's annual awards initiative as the Wine Industry IMPACT Awards and this year launched the complementing Wine Industry IMPACT Conference, both to be held in Adelaide on the 18th October. From a technology perspective, Matthew launched the grape and wine industry's own inclusive online platform, WINE Portal, powered by South Australian startup OpenTute, where industry professionals can network and share content. The organisation has also recently implemented a unified Association management tool, Member Evolution, to improve operational efficiencies and deliver greater engagement opportunities with its members.
"I visualise the wine industry as a three-legged stool where grape growers, winemakers and their supply sector must work collaboratively to achieve maximum profitability and sustainability across the value chain. This improves outcomes for everyone along the chain right through to the consumer who ultimately drives the global desirability of Australia's wine. By operating in a highly competitive and complex global marketplace, we need to continue to work at both individual business and industry level to ensure we are leveraging the relationships between producers and their suppliers if we are to continue to fully maximise the potential of our industry." added Moate
WISA Chairperson and General Manager of McLaren Vale based business Winegrapes Australia, Paula Edwards, applauded Matthew's inclusion as a finalist in the awards. 
"Matthew's unwavering dedication and strong moral character are qualities that strengthen his reach as an industry leader, whilst his passion and drive are what allows him to get the job done. Without this drive and extensive leadership, WISA would struggle to exist. He has a natural ability to communicate and engage with the broader industry network, and it is this natural talent that has enabled him to leverage support and relationships to overcome limited resources of the association. He is always willing, actually eager, to look at opportunities to improve the organisation rather than just accepting the status quo." commented Edwards 
"This recognition as a finalist, from a worthy cohort of South Australian future business leaders, must also be attributed to the support I receive from our members who actively engage with the organisation through their participation in our initiatives. Our board of highly skilled volunteers have also played a significant role in the recent success of WISA and I thank everyone for their support." Moate concluded.
The InDaily 40 under 40 will be announced at a dinner held at the National Wine Centre on Thursday 7th June. It is set to be a high-value networking opportunity with the best of South Australia's future leaders, guest speaker, finalist profiles and entertainment all on offer.