Valere People
Human Resources Consulting Company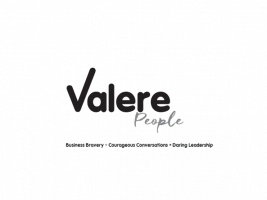 About Us
Valere People offer a down to earth, practical and pragmatic set of solutions to scenarios faced by companies in relation to their people management and Human Resources needs.
•Human Resource / People and Culture consulting
•Leadership and Management Coaching on areas of performance management, development planning, career advice.
•Provision of Team Workshops / Training on self-awareness, communication, team building, career management, Human Resource compliance.
•Performance Management – advice and document preparation on employee relation issues such as dismissals, grievances, complaint. Development of specific tools to support companies.
•Workplace Culture Reviews – in-depth analysis of workplace cultures and recommendations for improvements.
•Enterprise Bargaining Support – advice, support and documentation preparation of enterprise bargaining negotiations.
•Recruitment and Talent Acquisition – provide full range of recruitment support.
•Policy Drafting – for Human Resources.
•Employee Investigations – provide objective investigations in allegations of misconduct, bullying, harassment etc made against employees.
•Any other Human Resources advice, project work as required by client.