Amorim
Corks and cork related closures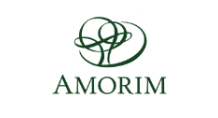 Javascript is required to view this map.
44-46 Tikalara Street
REGENCY PARK
,
SA
,
5010
Australia
View Map
About Us
Amorim Australasia Pty Ltd is the distributor to Australia and New Zealand for the Amorim Group, the world's leading producer of cork stopper for the wine industry.
Specialising in a broad range of cork and cork-related closures (including wire hoods), the team at Amorim Australasia are the cork experts.
Core products in the range include:
- SPARK - Traditional sparkling cork (1 disc and 2 disc)
- SPARK AGGLO - All Agglomerate sparkling cork
- NATURAL WINE CORKS
- NEUTROCORK - Micro-granulate cork
- TWIN TOP - 1+1 technical cork
- TOP SERIES - Bar top stopper corks
- ICAS MUSELETS - Wire hoods
The Adelaide facility was purpose-fitted in 2007 to provide the Australian market with full-service, final stage processing including cork printing, fire-branding, surface treatment, quality control and distribution. This ensures tighter control of finished goods in line with our customers' quality expectations.
Amorim Australasia services the entire wine sector from the largest wineries to the smallest and distributes to every corner of the country. To find out more please visit http://www.amorimcork.com.au
Amorim Australasia is proud to be a 'member' of Wine Industry Suppliers Australia and a 'network partner' with Winemakers Federation of Australia.