Australian Tartaric Products
Tartaric Acid based products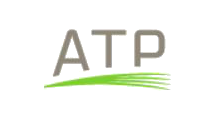 Javascript is required to view this map.
1074 Boonoonar Road
Colignan
,
VIC
,
3494
Australia
View Map
Key Contacts
malcolm.douglas(at)australiantartaric.com.au
About Us
ATP manufacture and supply the finest quality Natural Tartaric Acid, Natural Cream of Tartar and Food Grade Spirit to the Australian wine industry.
From humble beginnings ATP has grown to be a major contributor to the Australian wine industry and has a unique symbiotic relationship with many of the largest wine companies in the country.
The end-to-end process starts when ATP collects the grape marc, grape lees and centrifuge sludge from the partner wineries. This is then processed to produce Natural Tartaric Acid and Food Grade Spirit.
After the grape marc has been processed it is then used to provide energy for the ATP plant via a biomass boiler, which burns the spent marc to produce saturated steam. The steam produced then drives an Organic Rankine Cycle system which is able to generate electricity for internal consumption.
ATP is proud of its relationship with the wineries of Australia and our product is used in all Australian wine growing states.