IMCD
Speciality raw materials, functional food ingredients and processing aids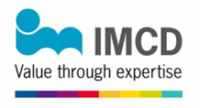 Javascript is required to view this map.
Level 1,
372 Wellington Road
MULGRAVE
,
VIC
,
3170
Australia
View Map
About Us
Established in 1897, we are a leading distributor of speciality raw materials, functional food ingredients and processing aids in Australia.
Through partnering with reputable suppliers, IMCD Australia offers a comprehensive and complementary product portfolio. We cover a wide range of industries including coatings, construction, filtration, food, homecare, personal care, plastics and elastomers, nutraceuticals, complementary medicine ingredients, pharmaceuticals and water treatment.
As a global business, IMCD leverages its logistical and IT resources to surpass our suppliers and customers expectations. Recognising the needs of our customers, IMCD has warehousing facilities and services across Australia to supply products promptly and efficiently.
In addition to our suppliers' quality products, we have two functioning laboratories. Our Flavour and Fragrance lab based in Melbourne is proficient in testing and developing raw materials for a wide range of applications, including development of new products for customers. The Personal Care lab in Sydney has highly skilled technicians who create cosmetic formulations specific for market trends to showcase products from our portfolio. They also assist with technical queries. Our commercial and technical experts provide tailored solutions to ensure all customer requirements are met.
Supporting our employees in their charity projects such as Tough Mudder and the Melbourne Marathon demonstrates that we have an on-going commitment to support the local community.
Please call your nearest IMCD office to find out how our expertise can add value to your business or register to become an E-commerce partner.