LabWare
Laboratory Information Management System (LIMS) and Electronic Laboratory Notebook (ELN)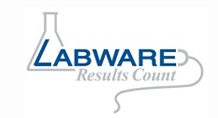 Javascript is required to view this map.
Level 1,
1013 Whitehorse Road
BOX HILL
,
VIC
,
3128
Australia
View Map
About Us
LabWare Enterprise Laboratory Platform (ELP) is recognised as the global leader in providing enterprise scale laboratory automation solutions comprised of LIMS (Laboratory Information Management System) and ELN (Electronic Laboratory Notebook) functioning as an integrated single solution. It offers the industry's broadest range of user-configurable functionality and is based entirely on open standards. This provides the best solution to current requirements and also enables the system to be readily adapted as your business needs change.
LabWare's solution enables customers to optimise compliance, improve quality, increase productivity and reduce costs by bringing together the industries broadest range of integrated laboratory automation capabilities.
LabWare's value-added benefit in this key area is our development and delivery of industry-specific Template Solutions. The powerful configuration layer in our product allows our single common code base to be applied to a very wide range of industries, each of which has its own special workflows and automation requirements.