Lateral Vision
Virtual Tours, Aerial, Drone, Virtual Reality, Augmented Reality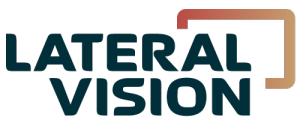 Javascript is required to view this map.
Level 2, New Venture Institute
1284 South Road
TONSLEY
,
SA
,
5042
Australia
View Map
About Us
Lateral Vision are the creators of interactive and immersive experiences; combining premium visuals and the latest technology to explore place and space better than any other method available. We do this using web based virtual tours, bespoke virtual reality experiences, augmented reality and aerial solutions.
Founded in 2014, by brother and sister duo, Alex and Laura Tolson, Lateral Vision began as Google Trusted Photographers, delivering Google Street View for businesses. Over time, our clients wanted more interactivity and features than Google could deliver so we developed CloudTour, our web-based virtual tour platform. Today, we continue to look to new technologies to deliver value for our clients.
In 2017, we worked with Chapel Hill to build a custom CloudTour for their new website. We are very proud that this project was recognised as runner up in the 2017 Wine Industry Impact Awards, Marketing & Communications Category.