MGA Insurance Brokers
Insurance Broker / risk advisers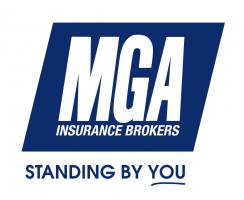 Javascript is required to view this map.
176 Fullarton Road
DULWICH
,
SA
,
5065
Australia
View Map
Key Contacts
Paula.Rapisarda(at)mga.com
About Us
MGA GROUP
Since our inception in 1975, MGA has embraced the philosophy that our clientele come first. This embodies the fundamental building block of how we do business.
The MGA group has recognised the need that your business requires professional advice and a sound knowledge of the vast array of Insurance products available in today's market. Our client focus and orientation enable us to closely manage your insurance program and at the same time, strengthen relationships with underwriters alike.
MGA's 'work hard' culture deals with challenges, provides innovative solutions and delivers the trust our client's must have in us.
MGA Insurance Brokers has over 40 offices throughout Australia and over 200 people working within their organisation.
Total premium in excess of $270 million
One of the largest privately owned Insurance broking operations in Australia
STRENGTH, SECURITY, COMMITMENT
Through innovative thinking, an ability to assimilate with your individual's needs and a strong commitment to customer satisfaction, we arrange risk transfer for corporations and businesses around Australia, so they can move forward with confidence.
We have access to all insurers in Australia and only place clients with Australian Government Regulated Insurance Companies.
MGA Insurance Brokers Pty Ltd are members of the AIMS Group and members of the NIBA (National Insurance Brokers Association).
Why use MGA Insurance Brokers?
Our motto is: Standing by you
An MGA Insurance Broker will save you time, money and worry.
Just like an accountant or lawyer who provides you with professional advice, based on years of training and experience, a qualified insurance broker can do the same with your insurance.
When arranging insurance, many people take shortcuts without seeking proper advice, understanding the fine print or considering whether they are getting value for money.
Often they are disappointed when their insurance doesn't come to the rescue.
Whether it's home, car, life or business insurance, MGA Insurance brokers provide advice and assistance to make sure you are properly protected.
Using a broker doesn't necessarily cost more.
Often it costs less because brokers have knowledge of the insurance market and the ability to negotiate competitive premiums on your behalf.
A broker will also explain your policy and any special situations you need to watch out for.
Furthermore, a broker is obliged to advise you of fees charged for services provided to you.
An MGA Insurance Broker's foremost duty is to his or her client.
MGA Insurance Brokers are Standing By You, when you need it most