Money Resources
Asset and Wine Industry Equipment Finance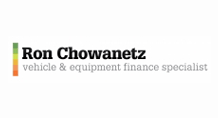 Javascript is required to view this map.
5 Rendlesham Avenue
MT ELIZA
,
VIC
,
3930
Australia
View Map
About Us
Finance solutions to build your business
Being able to find fast, affordable finance solutions to purchase your next business asset or piece of winemaking equipment is essential to being able to grow your business.
With more than 25 years of financial experience, I'm a specialist at helping members of the Australian wine industry access the right asset finance solution in order to achieve their vision for their business.
From harvesting or bottling equipment, barrels and racks, the building of a new cellar door, a pneumatic press, a new truck, or simply a new car or computer, I customise your finance solution and look at your unique circumstances so I can package a deal tailored to specific lenders who will offer the best terms for your business without tying up your vital working capital.
I know what it takes to get financial approval and I'm backed by a large network of strong relationships with all the major lenders.
It's my job to take the stress and anxiety out of securing a loan for your next asset so when you arrange finance through me you'll always get honest, independent advice.
I'd love to help you finance your next business vision.