Wine Industry Services
Bottling and Packaging Machinery Sales and Service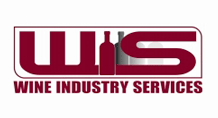 Javascript is required to view this map.
5 Edison Drive
GOLDEN GROVE
,
SA
,
5125
Australia
View Map
About Us
Wine Industry Services is a South Australian based company with success in servicing established wineries and contract packing companies with the supply and installation of packaging equipment for wine, olive oil, water, beer, fruit juice & sparkling wine throughout Australia.
The company was founded in 1998 by John Camilleri with a focus aimed at providing reliable customer service. In 2005 Mick Franks joined the company as senior Sales Representative adding many years of hands on experience in the wine packaging industry.
W.I.S. has the ability to offer experienced packaging consultancy for single machines to turn-key lines.