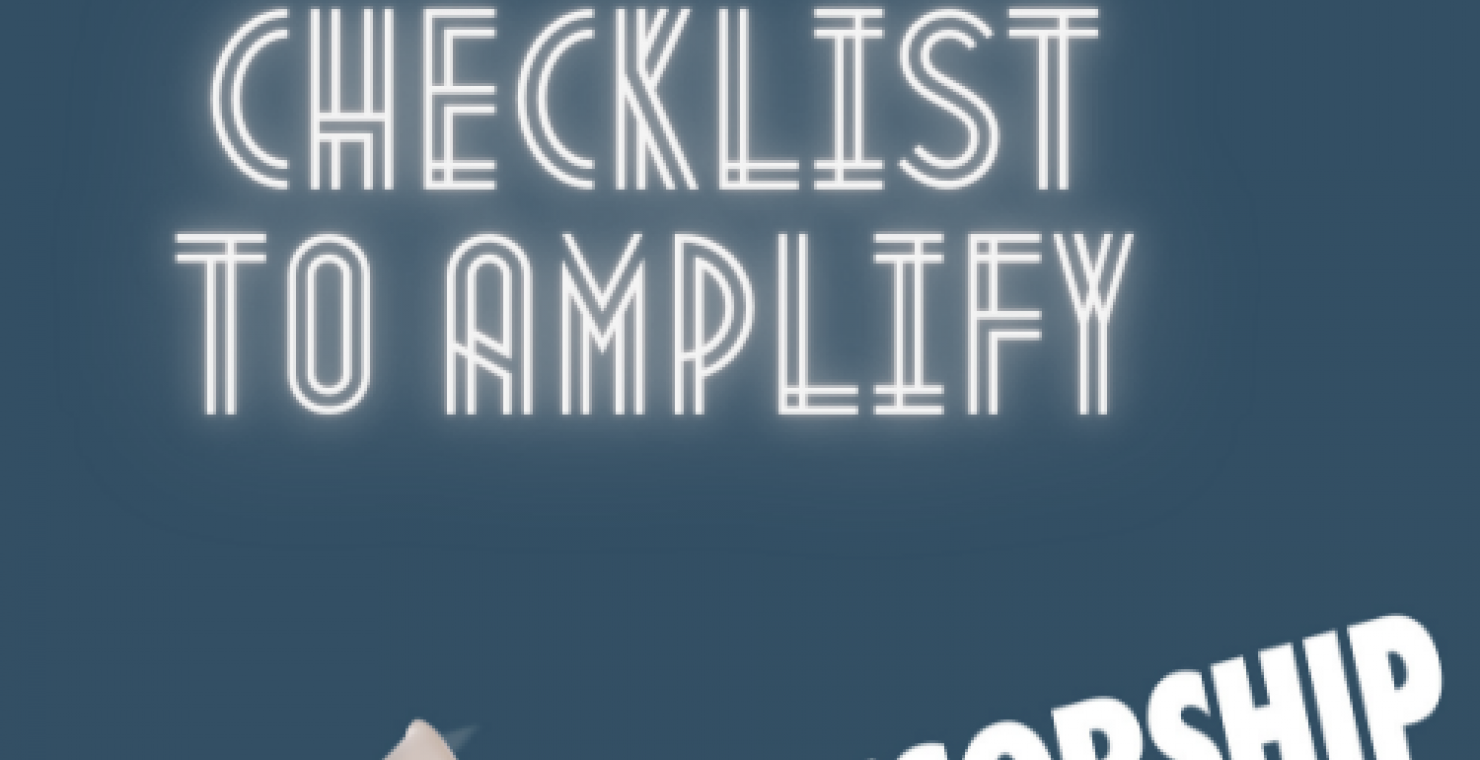 Amplify Sponsorship - Checklist
AMPLIFYING SPONSORSHIP
Sponsorship is when a company or individual provides support in cash or in-kind with the expectation of recognition and inclusion. 
Why do you get asked to sponsor?  
Organisations, associations, clubs, schools, and events will often seek sponsorship as an income stream to support the activities and resources to deliver an event or program.
However, its not just about money.
They have a target market you want; a database or attendees you would like to meet, and tey realise there is value in that.
There is also the mutual benefit of association – perhaps they have a challenge and you the solution.  Your thought leadership and research may have value to their audience. 
And sometimes they want you.  Your involvement, attendance, engagement and attention.  Maybe they know you can physically help work on the project with them.
By asking you to be part of the official proceedings, you're engaged and more likely to turn up too.
Why consider sponsoring anything?  
Sponsorship has numerous benefits including but not limited to:
Brand recognition, relationship building, skills growth, trial and demonstration, supporting the community, entering new regions or categories, borrowed interest (they must be alright if you are accepted as partners), social media image, FOMO (let's face it, many want to be seen there), thought leadership and the list goes on.
Generally, sponsorship demonstrates your support to the cause and assists it to continue. 
It's a paying-it-forward for when you need that support with introductions, advice or market access, and being part of the community allows you inside.  You belong.
The relationships built through sponsorships is beyond the monetary investment or outlay and can be dialled up or down depending on the effort and preparation you put in.  But a word of warning, not everything needs to be hard or obvious or forced.  Ultimately, the flow should be mutually beneficial, genuinely authentic, and enjoyable, for both parties to want it to continue. 
Good luck in making impact. 
SPONSORSHIP AUDIT CHECKLIST
It's time to review your sponsorship strategy. 
Do you have one?
How much are you investing?  In total, per event, minimum and maximum?
Which events are most successful?
Are you actively engaging, passively turning up or not even present?
Here's some handy hints to review for 2022.
Budgeting - have you budgeted for long term ongoing & adhoc opps?
What is your annual budget for sponsorship?
Ongoing and long term commitments vs adhoc one off?
If you drop it this year, is the slot highly contested and can't get again?
How do you review value? Access, branding, relationship, competition?
Have you reviewed what your competition are supporting?
Is the level right? Could you increase or reduce support?
What new activities are you seeking?
Branding - Does the sponsorship fit your brand & vice versa?
Is you branding up to date? Logo, profile, colours, fonts, products
Is it relevant? Are you targeting the right segment of the market?
Have you added advertising, program spots?
At the event - can you take banners, printables or QR links?
Are there quirky extras you could do? Sponsor photobooth or gifts?
If raffle or door prizes, have you branded the prize?
Have your marketing or PR teams been asked to help?
Relationships - Does the sponsorship fit your team?
How does your team engage? Do they attend? Volunteer?
When calling on customers, does the team mention it?
How do you utilise the event to build relationships?
Do you invite customers or VIPs to attend with you?
Do you reach out in advance to others to check if you'll see them there?
How do you build relationships with the committee/consultants?
Have relationships been fostered through the event?
Product - what part of your product (existing or new) is relevant?
Is your product suited to the style or event, wine show, grower day, gala dinner, awards, conference, or trade show?
How do you convey the message about your product or service?
Is it appropriate to the style of event?
Have you focused on the benefits to the buyer? Or simply list off what the features are?
New innovations or product development - showcased?
Have you offered to demonstrate before or after the event? It may not be the right time to bale someone up then.
Do the organisers know what you would like communicated?
At the Event & Afterwards - did you make the most of it?
Are you attending?
Have you got business cards, banners and printables?
Networking at events is a great time to have a chat and meet new contacts
Have you taken photos?
Where are you sitting? with whom? have you put in a request?
Do you have guests? Are they looked after?
Did you meet with the award/trophy recipient?
Have you called to follow up afterwards?
Socials - how have you communicated your support?
have you posted photos and stories on socials?
which platforms do you use?
LinkedIn, Facebook, Instagram, Google, Twitter, TikTok, other?
On your corporate page? or personal profile?
Have you shared the events social posts?
Tagged yourself in photos?
Tagged others in photos?
Liked comments others have made on your post?
Thanked the organisers
Congratulated the winners
Need Advice?
we can help give some ideas and connections
Contact WISA - Wine Industry Suppliers Australia Inc.
Executive Officer
Shirley Fraser
eo@wisa.org.au
0449 704 409