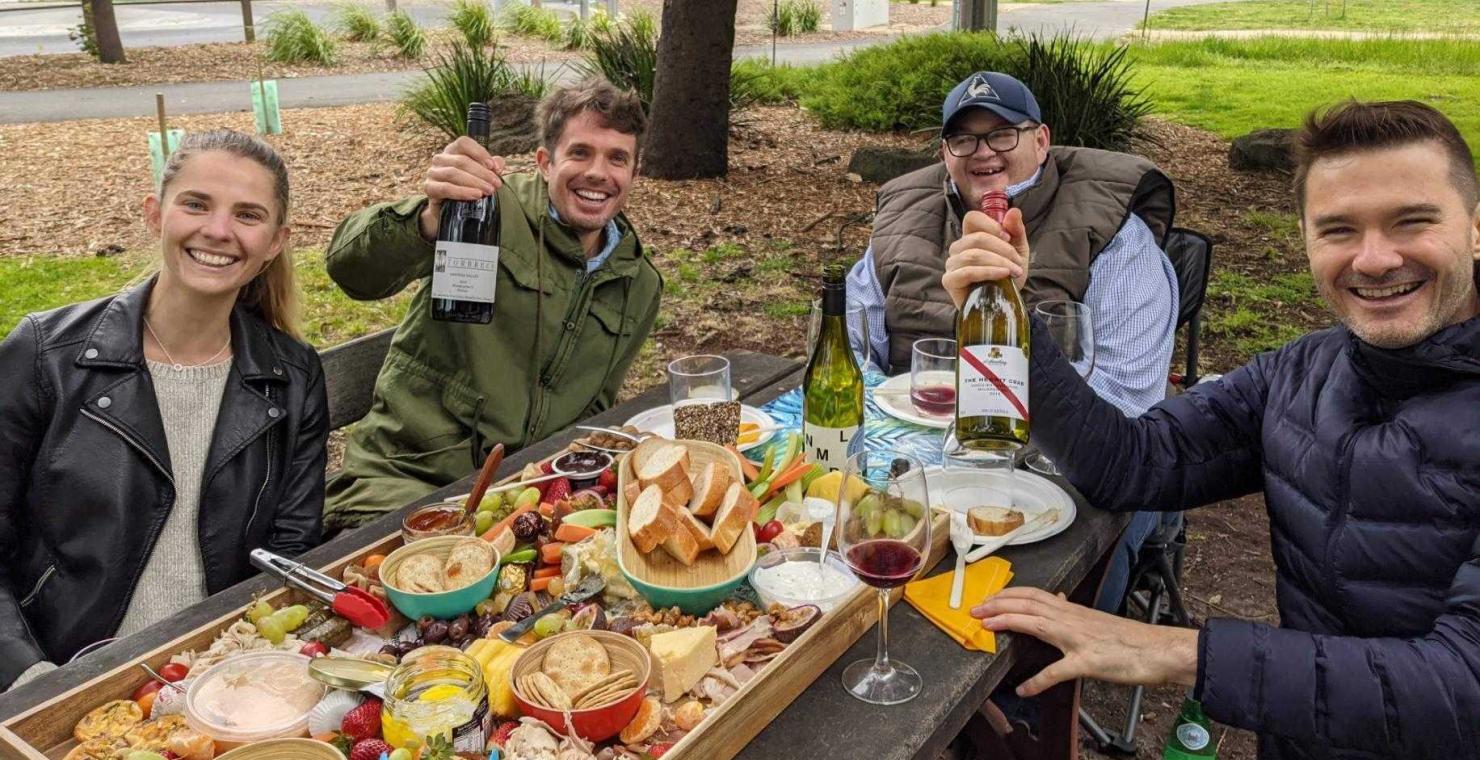 World First Wine and Tourism Tech Accelerator Hosted in South Australia
FOMENT is on a mission to shape the future of the wine and tourism industries, in Australia and around the world. The latest announcement to come out of the South Australian-based partnership between Wine Industry Suppliers Australia, Hydra Consulting and the Flinders University New Venture Institute is the result of the program's final showcase, with one company winning Best Pitch, and another winning People's Choice.
Victoria-based AirGuides, founded by Bibi Jellema and Paul Rowsthorn, was voted the winner by a judging panel of experts, selected from across the wine and tourism sectors.

Bibi and Paul were excited to have taken out winning pitch for their platform, which creates tours for travellers, put together by storytellers. They said of the award:
"Before we joined FOMENT we were worried about how it's possible to deliver a program like FOMENT virtually. We were absolutely blown away by the support from the whole FOMENT team, mentors, advisors and industry connections. All the barriers stopping us from building Food & Wine trips have been completely smashed over!"

Borough Markets of South Australia, founded by Grant Baker, was named winner of People's Choice with over 80 votes counted via livestream. Grant Baker of Borough Street Analytics said of the opportunity to join FOMENT, 
"The importance of understanding the of intricacies both the wine and tourism industry is a critical success factor in the success of our business and our go to market strategy. Add to this a credible referral path to business' that we want to work with informed our decision to launch the new platform during the FOMENT program."

For the 11 participating companies, the showcase celebrated four weeks of intensive learning, designed to truly integrate them in South Australia's wine and tourism sectors, including an immersive week in the Barossa, one of Australia's Premier Food and Wine regions.

While the majority are based in South Australia, FOMENT hosted participants based in the UK, USA, France, Victoria and SA, a feat which highlights the demand for technology development and adoption in the wine, tourism and wine tourism tech sectors around the world. 2019 and 2020 have presented unprecedented challenges in wine and tourism, making apt technology more important than ever to support from the ground up.
FOMENT's Accelerator Program was designed to not only help each participating tech startup to develop their business model and growth strategy over the month-long course, but connect them to networks in both the wine and tourism sectors. These connections are designed to outlast the program's duration, and posit valuable feedback on each company's solution, for better integration into the sector. As emphasized by FOMENT Chair
Darren Oemcke:
"The purpose of FOMENT is to increase the amount of technology available to the Australian wine and tourism sectors and increase the uptake by tourism and wine businesses. This provides two economic outcomes – competitive wine and tourism operations and the growth of Australia as a hot spot for the development and implementation of new tech."

With technology solutions ranging from customer engagement, AI, crop health, eCommerce solutions and more, these are the companies and their founders that have graduated from the Accelerator Program:
Proudly supported by the South Australian Government's Primary Industries and Regions SA (PIRSA), Wine Australia, Barossa Australia and the Entrepreneurship Facilitators Scheme, FOMENT 2020 Accelerator Program finished after running over four weeks as a unique virtual and in-person format given the current travel limitations to South Australia. The judging panel from the night was made up of a selection of stakeholders and experts, including:
Annabel Mugford – Barossa Grape and Wine Association
Sarah Treasure – Regional Development Australia
Paul Smith – Wine Australia
Peter Hayes – Wine Innovation Expert
Roberta Crouch – Flinders University
Matthew Moate – MatthewMoate.com
FOMENT's Accelerator Program commenced on 6 October 2020 and concluded on October 28th.
Image: Airguides, The Epicurean Group and AI Wine Tasting celebrating graduating from FOMENT out of lockdown in VIC