MatthewMoate.com
Making the wine world better... one connection at a time.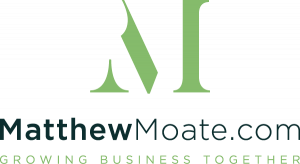 Javascript is required to view this map.
35 Baker street
Kapunda
,
SA
,
5373
Australia
View Map
About Us
GROWING BUSINESS TOGETHER
Australia's wine industry is an intimate network, built on trusted relationships, innovative ideas and a passion to deliver enjoyment in every glass. I work with select businesses that have inspirational products and services to help them create relationships, advance their innovation and most importantly improve the way people experience Australian wine.
NETWORK
I provide clients access to my extensive network of leading industry professionals and decisions makers. This accelerates your growth and success by reducing the time to create meaningful and mutually beneficial relationships.
KNOWLEDGE
My clients benefit from an industry level knowledge base with a whole of value-chain perspective. This insight plays a valuable part of understanding the opportunities for collaboration and creating high value partnerships.
EXPERIENCE
By working together, my clients gain trust, developed by more than 20 years of industry experience in creating networks, building mutually beneficial partnerships at business and industry level and following through with impactful results.
SERVICES:
• Market Analysis
• Product Development
• Marketing Strategy
• Sales Strategy
• Logistics Planning
• Government & Industry Liaison
• International Expansion
• Personal Branding
• Project Management
LET'S GET STARTED TODAY! Visit my website to book a introductory call!