BevPortal ERP
BevPortal ERP offers global cloud based, beverage management, logistics, sales and big beverage data repository for information about clients and products.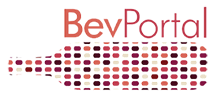 Javascript is required to view this map.
Unit 2, 7-9 Orion Road
Lane Cove West
,
NSW
,
2066
Australia
View Map
About Us
BevPortal ERP provides sales dashboard with big data analytics, heatmaps, automated marketing workflows, predictive sales analysis and up to 10 years of data in one dashboard view. The BevPortal ERP system manages delivery from the point of origin, warehousing, Customer Relationship Management (CRM), provides a secure payment gateway and track and trace technology on all deliveries and then provides the client a global overview of where their products are. There is also a predictive analytics component that alerts clients to a range of issues such as use-by dates, peak consumption times for wines and low stock levels.
Business Categories
Wholesale / Distribution / Retail