HENDY SOLUTIONS.
Provider of low cost robust Frost protection equipment for the Grape grower.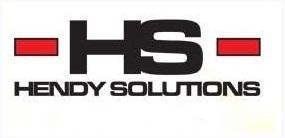 Javascript is required to view this map.
6 Pinewood Lane
Tocumwal.
,
NSW
,
2714
Australia
View Map
About Us
With over 40 years of experience as irrgation farm owners and operators, Rob and Jenny from Hendy Solutions became the exclusive importer for Australia and New Zealand of the SHuR FARMS / Jackrabbit Cold Air Drain frost management technology in 2014.
Using advanced Cold Air Drain technology, developed by Steve Hammersmith from SHuR FARMS (now owned by Jackrabbit) and our internal techincal team, along with information from the Grower, USGS & Canadian Geopspace topographical information and local argicultural resources Hendy Solutions can effectively:
- Provide a free frost risk and protection report for your vineyard.
- Recommend and outline strategies to reduce the risk of frost on your vines and fruit.
- Supply efficient and cost saving Cold Air Drain techonology to mitigate your risk of frost.
This solution provides an opportunity to be more cost effecitive than traditional frost protection methods and also increase the capability of growers through advancings their skills and knowledge to manage this significant risk to quality, yield and return.
Download the Hendy Solutions brochure and contact Rob to discuss your frost protection needs.