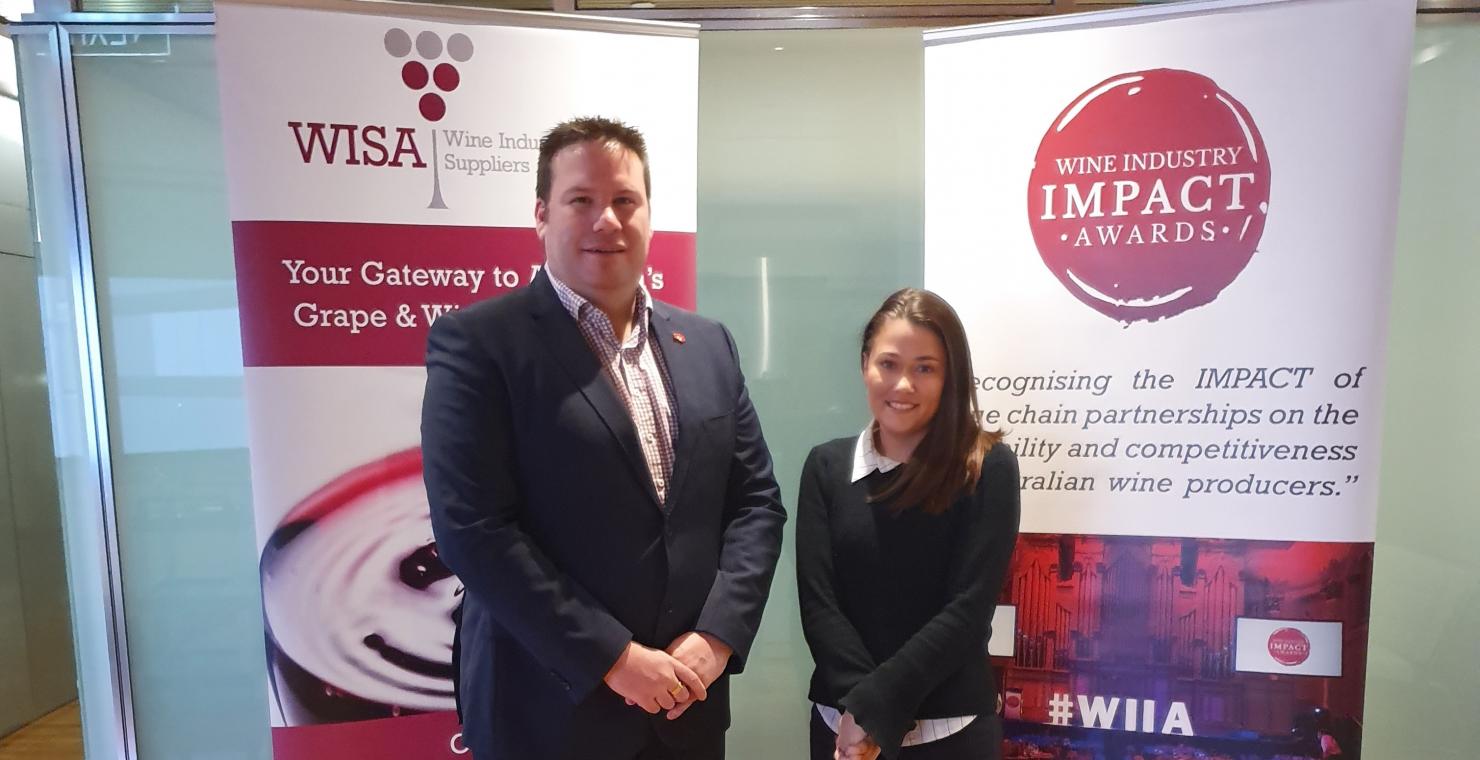 Setting a growth path to success
Wine Industry Suppliers Australia Inc (WISA), the peak national body representing and supporting suppliers to Australia's grape and wine industry, is pleased to welcome Hannah Harding to the newly created position of Marketing and Events Coordinator. The appointment was made after a significant strategic review identified the opportunity to grow WISA's relevance and value through maximising their industry engagement and communications along with expanding the associations existing high value networking and educational initiatives.
WISA Chair, Paula Edwards, said the management board is excited with the future growth orientated plans that have resulted from direct and ongoing consultation with members and developed together with recently promoted association CEO Matthew Moate. "WISA has never been more relevant to the needs of suppliers in our ever-changing industry. The recent promotion of Matthew and the addition of Hannah will place the association in a stronger position to better assist the commercialisation and adoption of new technology, more actively participate in advocacy and industry policy and to create additional high value networking and educational activities above those that we are already recognised for." Said Edwards.
As part of the strategic review, WISA identified an opportunity to grow membership by better servicing stakeholders and expanding their event program with a more national focus. "To date, it's purely been a matter of resources that's restricted our ability to host events and to actively engage and attract those suppliers outside of South Australia. While approximately 25% of South Australian based suppliers are WISA members, less than 15% of suppliers based in Victoria and New South Wales are choosing to join." Added Edwards
WISA's CEO, Matthew Moate, explained that the creation of the Marketing and Events Coordinator role will add the necessary immediate capability to meet the needs of members and allow the evolution of his responsibilities to improve advocacy and directly support members through the promotion of technological innovation, commercialisation and adoption. "Now is the right time to grow the organisation to provide better opportunities for members to access key decision makers and to constructively and collaboratively contribute to policy discussions that impact the whole of the supply chain." Said Moate.
Hannah Harding joins WISA after securing the role through a highly competitive recruitment process that generated over 60 applications. She brings with her a Bachelor of Tourism and Event Management and for the past three years has been running a significant events program in the not for profit space across South Australia and Northern Territory. "I'm passionate about engaging with and delivering value for members and therefore, I am looking forward to expanding WISA's events program along with managing the marketing of the association and assisting the promotion of its members leading solutions." Said Harding
With a range of compelling industry events already announced including the WineTech Exhibition (Adelaide, July 22-24), the Wine Industry IMPACT Direct to Consumer Conference (Orange, 17-18 September) and the Wine Industry IMPACT Awards (Adelaide, 17 October), WISA's ongoing investment is set to add further value for members and industry.